Well, the weather outside is frightful.  Spring has definitely been dysfunctional this year in Southern Ontario, and as a result the usual swell of promotional golf shirt orders has been severely delayed.  Many of the apparel suppliers are starting to panic as inventory has been slow to move in the months of March and April.  Rather than get stuck with tons of stock at the end of the summer, they are slashing prices on many styles to stimulate the season.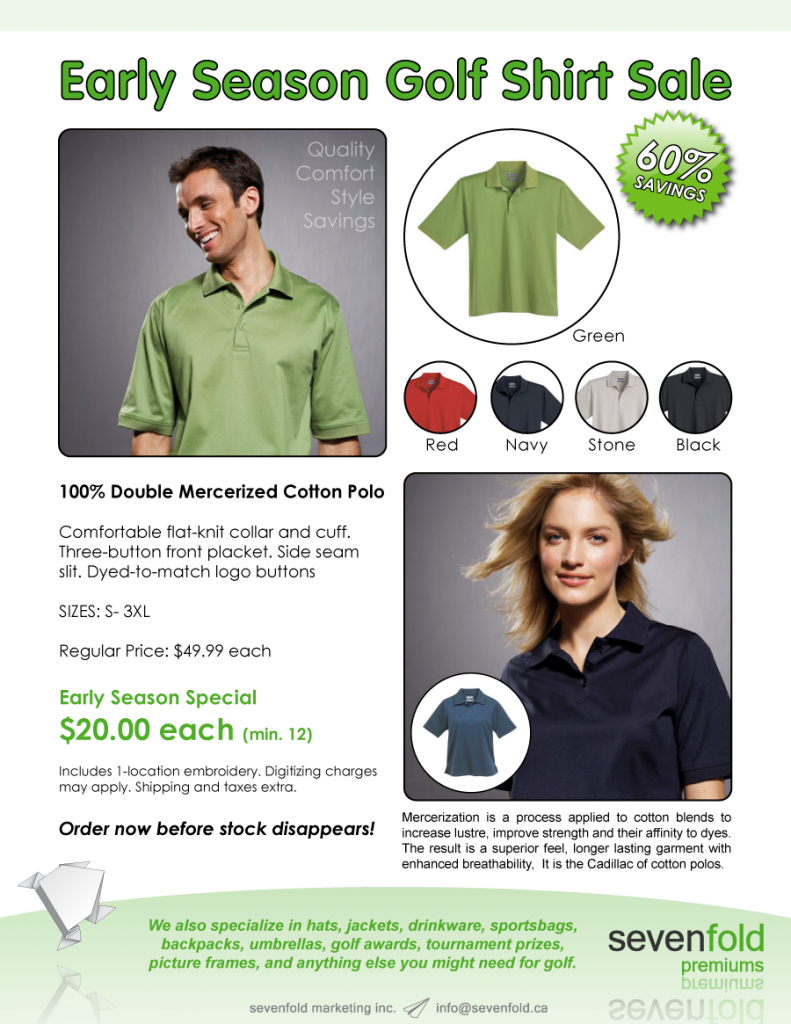 sevenfold has scoped the sales and found this incredible deal on 100% mercerized cotton polos from Trimark Sportswear.  The list price for this top quality shirt is $53.60 plus the cost of embroidery, but our sale price is only $20.00 each including 1-location embroidery. Click the flyer more details.
Don't be fooled by the sale price, this shirt has a premium look and feel thanks to the mercerized cotton fabric.  Mercerization is a process applied to cotton blends to increase lustre, improve strength and their affinity to dyes.  The result is a superior feel, longer lasting garment with enhanced breathability,  It is the Cadillac of cotton polos.
For more information, other product ideas or to place an order, contact us today.
Thank you for flying sevenfold...
DA