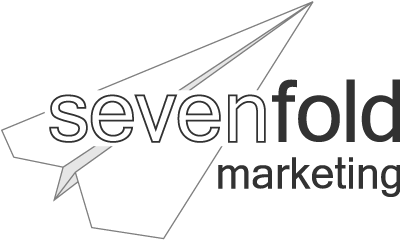 ...although admittedly a tad late.
Yes, we at sevenfold marketing are strong supporters of proven strategies, patiently analyzing the latest trends in marketing and embracing the ones that survive the fad stage to become a legitimate support channel for business growth. [that's our story and we're sticking to it...]
So at long last, the sevenfold blog is birthed.  We hope you will find it engaging, entertaining and abounding with insight.  From this humble soapbox, we will endeavor to provide a fresh perspective on the world of marketing.  From start-up organizations to established national firms, we will address all business models and strategies to connecting on a personal level with your client.  Relationships are the most important asset to any business, and we want you to participate in a relationship with sevenfold through this interactive web log.  Please feel free to comment on our various posts and offer your own personal insights to add additional value and continue the cycle of information sharing.
To be alerted to the latest posts, please follow us on Twitter and join our LinkedIn community as well.
Thank you for flying sevenfold...
DA
Posts Dated
January 2018
M
T
W
T
F
S
S
« Apr
1
2
3
4
5
6
7
8
9
10
11
12
13
14
15
16
17
18
19
20
21
22
23
24
25
26
27
28
29
30
31
Categories
Archives
Tag Cloud
sevenfold links